Universal Media Server is a media server capable of serving videos, audio and images to any DLNA-capable device.
It is free, regularly updated and has more features than any other media server, including paid media servers.
It streams to many devices including Sony PlayStation 3 (PS3) and PlayStation 4 (PS4), Microsoft Xbox One and 360, many TVs (Samsung, Panasonic, Sony, Vizio, LG, Philips, Sharp), smart phones (iPhone, Android, etc.), Blu-ray players, and more.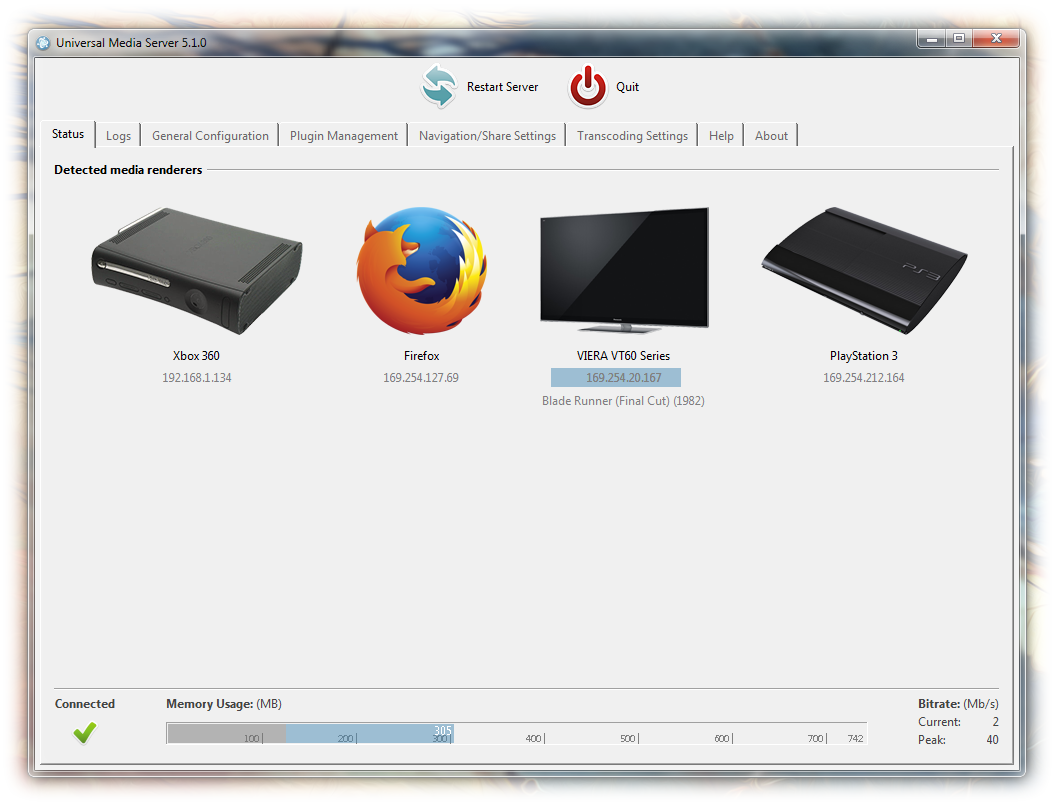 ---
Que novedades incluye la versión
7.5.0
See changelog
Released
No changelog available for this version.
With version 7.5.0: