PoyoShop is a freeshop that will allow you to install games, updates or free Dlc without going through a computer.
This freeshop is based on the famous homebrew Tinfoil, like FreeShop HBG Shop.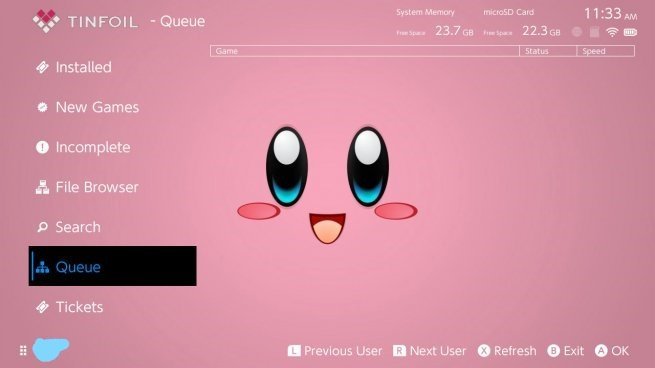 by PoyoShopNX Team.
---
Que novedades incluye la versión
1.4.2
Released
1.4.2
Improved Stash
Modification of stash temporarily to avoid quota concerns
To activate the new Stash Both are disabled by default, to turn them on just go to the file browser in the store and activate one or the other.
This will help with quota issues. Activate source JackInTheShop Source is from = time I do mine
To obtain the download link please request a ticket in #demande_de_ticket
1.4.1
Fixed a bug that prevented PoyoShop from accessing mod_conf.ini that blocked some functionality
Add a compatible NSP Forwarder to 9.1
Modification of certain configuration for the improvement of the stability on Atmosphere / Kosmos - Update of the Stash: Access to games in NSZ, Update of the games, DLC of the games and addition of a lot of game.