That will allow you to easily download free all Nintendo Switch games directly to your device without a PC.
 
The games come with the abilities to play online, but the risk of ban is immediate, so do not play online.
Powered by Tinfoil.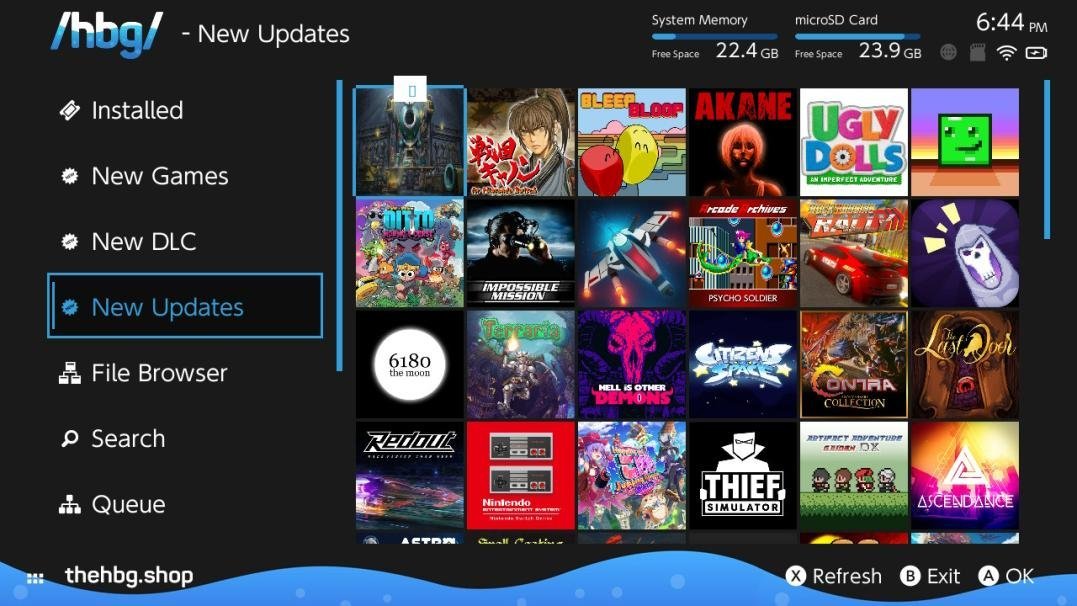 ---
Que novedades incluye la versión
5.1.0
Released
Tinfoil changelog:
Fixed installing from incomplete window
Prioritized nsz over nsp
Lists mirrored files on install dialog
Fixed error with some users not being able to network install NSZ in some situations
Added support for a new NSP compression format called NSZ, which can compress NSP's up to 80% smaller which reduces their storage footprint, and increases their install speed. 
Title override is back
Added 9.0.0 support.
Atmosphere users must extract the entire zip file to run a forked version of Atmosphere that fixes bugs and problems. Vanilla atmosphere will not work. Source code is available
Filtered cheats to only the ones compatible with the installed game version
Fixed a bug in tinfoil / mercury where most ftp servers did not work
Moved mercury into /switch/mercury/mercury.nro
/hbg/Shop changelog
Starting tonight we will be adding NSZs for all games released up to yesterday as first download option
More mirrors added for all files
Lowered music volume for the themes: hbg_nier, hbg_shopatnight and hbg_blawar
Installation: Extract and copy all contents to the root of your SD. Deleting any old tinfoil folder is recommended.
Extra notes:
Opening Album will open the vanilla AMS hbl.
Opening Album while holding L will open Mercury.