An Editor for use in Microsoft Excel to edit an exported decrypted .TED file from the PS4 version of the game.
Includes the following that WILL work in the demo:
Edit Team Name & Abbreviation (Unlicensed teams only)
Edit Banners 1 to 4 (15 characters maximum)
Edit Team Colours
Add Emblem Image
Add Kit Images & Change Collars (Supports adding Kit 3 and 4 and taking them away)
Edit Manager Name & Nationality (Unlicensed Managers only)
Add Official Partners Images 1-3
Includes the following that WILL NOT work in the demo but should work in the full game when released:
Edit full range of Player Abilities and Attributes
Import Players from a decrypted PES2019 .TED file (with ID and without ID)
Edit Squad Numbers
Add Manager Image
Player Stat Sheet that can export a full squads details, be edited and imported
Still to add in future versions:
Stadium details
Import player appearances from 2019
Support Player ID changes
Add Media Back drop colour
Add Radar colours
Possibly more options for kit editing, such as Letter & Number fonts
Ability to copy kit settings from another 2020.TED file
Possibly look in to Gameplan information
INSTRUCTIONS
Export .TED file from PS4 version of the game
Decrypt file with PES 2020 Encrypt / Decrypt Tool.
Open Editor in Microsoft Excel, Click Start Editing
Load decrypted .TED file
Edit
When finished editing, Click Save .TED file
Encrypt file
Add any Images you've added in to your WEPES folder
Import back in to game
by SMcCutcheon.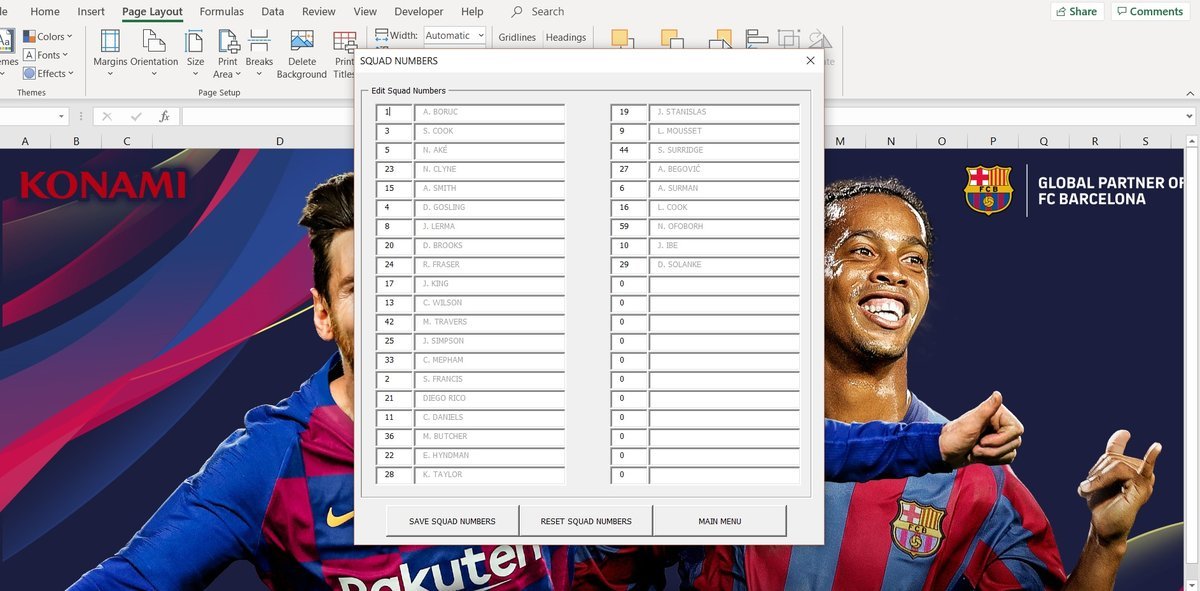 ---
Que novedades incluye la versión
0.32 beta
See changelog
Released
The new update includes a kits editing revamp.
Note: Disabled PES2019 import for now, going to look in to a tidier way of implementing it.