Sets all clocks to max (including 500mhz for CPU) at all times and disables power limits like high brightness and Wi-Fi not working on intensive games.
WARNING: THIS IS OBVIOUSLY EXPERIMENTAL AND CARRIES THE DANGERS OF OVERCLOCKING (FOR REAL OVERCLOCKING). Please proceed with caution.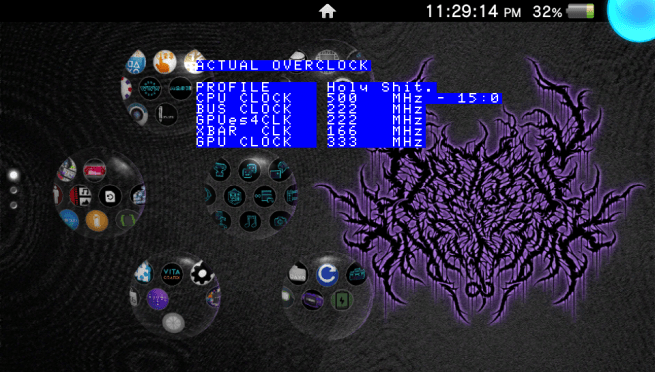 PS: Yifan Lu has labeled this mode as 494mhz, but seeing how the rest of the pervasive values correspond to a value slightly off, Celeste and dots have decided to label it 500mhz instead.
PSA: Userland apps will report false speeds, this is LIBEL and FAKE NEWS. See the original LOLIcon git an indicator for the direct registers that control the ARM clock speeds on the overclock page to compare to the wikipage.
Installation
Put "lolita500.skprx" in 'tai' folder in 'ur0' or 'ux0' and add the following:



*KERNEL
ur0:tai/lolita500.skprx
(Or just use AutoPlugin, he'll eventually add this anyway, I don't really care.)
by teakhanirons, dots-tb, marburg, CelesteBlue, SilicaAndPina and CBPS allies.