Managers List [ REPLACED ]:
ANCHELOTI --> S. CASERO
GUARDIOLA --> L. MATTHAUS
MOURINHO --> R. DUDFIELD
ZIDANE --> J. ENGUIZ
POCHETINO --> M. ARACIL
Instructions:
Extract the file with WinRAR,
If the face is not a CPK file, you need to make it to CPK first, you can follow it here.
Copy CPK File to

\Steam\steamapps\common\eFootball PES 2020\download\

Generate with PES 2020 DpFileList Generator and done!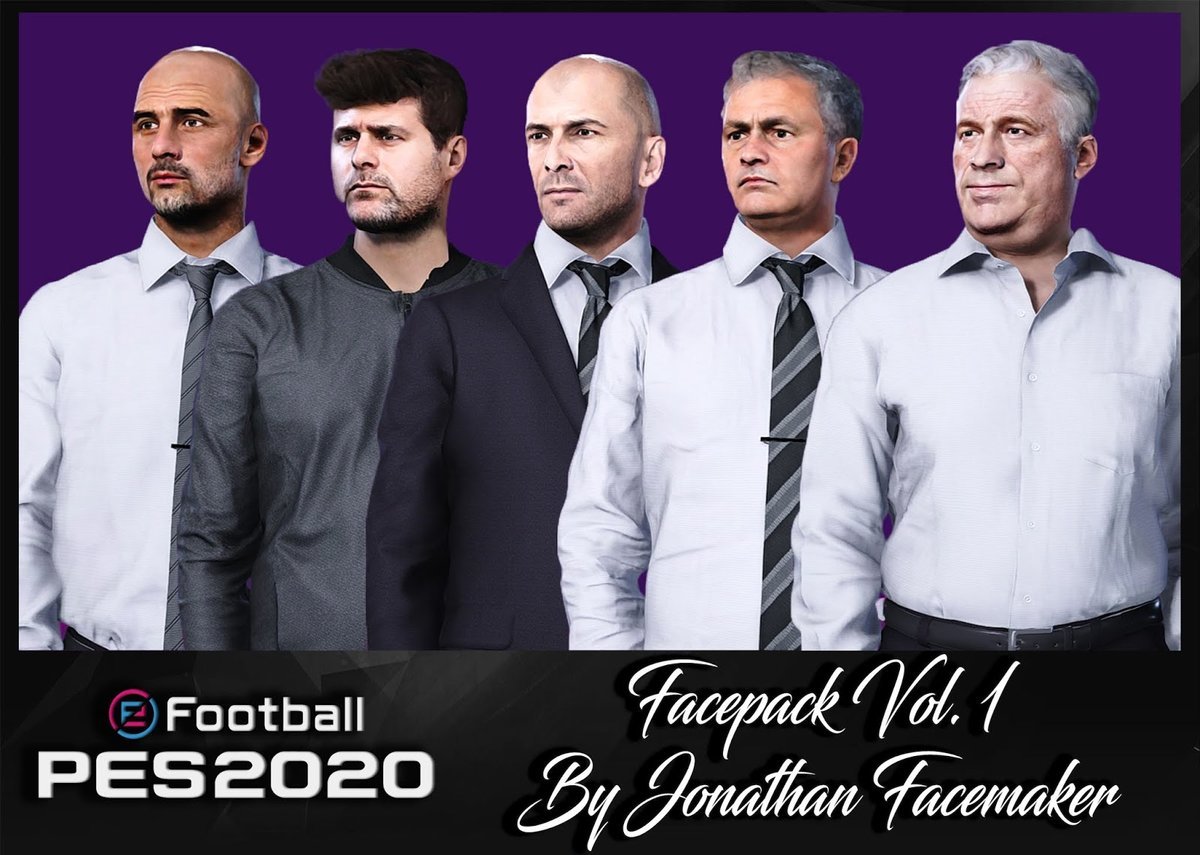 by Jonathan Facemaker.