Pokémon Chest is an app for the DS(i) that can store and edit Pokémon in the DS Pokémon games.
It's current features include:
Loading save files from DSi SD, Flashcard SD, and retail cartridges
Storing up to 50 or 500 boxes of Pokémon per chest with support for multiple chests
Editing most Pokémon, trainer, and other save data
Editing items in the bag
Injecting pk4/pk5 files from SD
Dumping Pokémon to pk4/pk5 files
Translated to English, French, German, Italian, Japanese, Korean*, Lithuanian, Portuguese, Russian, and Spanish

*(the Korean translation is not complete)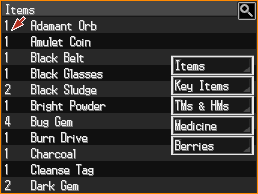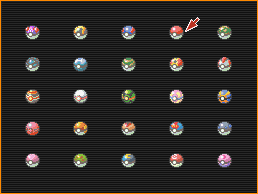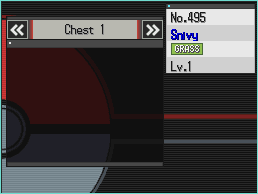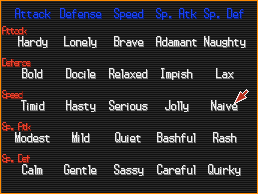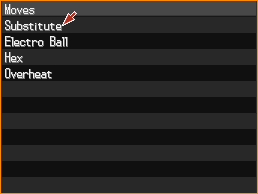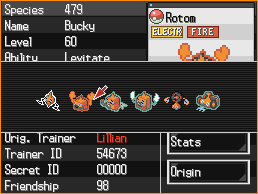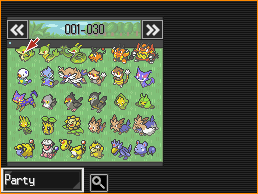 Main Developers
Epicpkmn11: GUI code, porting PKSM's save and bank management code
Translators
antoine62: French
Chips: Portuguese, some Spanish and French
cimo95: Indonesian
David Pires: Portuguese
edo9300: Italian
Epicpkmn11: English and Japanese
Extocine: Russian
lemonnade0: Lithuanian
NightYoshi370: French
VoltZ: German
Others
devkitPro, WinterMute: devkitARM, libnds, and libfat.
edo9300: ndsi-savedumper's gamecard save dumping and injecting code
Flagbrew: PKSM's save and bank management code
RocketRobz: Adding flashcard and SD being used together and code from TWiLight Menu++
TotallyNotGuy: Finding & making graphics and the Pokémon Center generation 4 song
VoltZ: Idea to make a Pokémon Bank for the DS(i)
Music
Pokémon Center (Gen 1), Elm's Lab, Oak's Lab, Game Corner, and Twinleaf Town.
by Pk11.
---
Que novedades incluye la versión
2.2
Released
What's new:
The config menu can now be accessed with SELECT on the top menu
Directories can now be added to the top menu as favorites
The Fateful Encounter status of a Pokémon can now be changed
In Generation 3 Mew must be a Fateful Encounter to obey
Updated the chest to use PKSM's latest bank version
A warning will now be shown before turning off if an exception is thrown
Bug fixes:
Fixed party Pokémon's stats not updating until moved to/from the PC
Fixed the kerning on some characters in the font
Fixed Korean being called 한국 instead of 한국어
Fixed TM/HM pocket being called Poké Balls
Fixed HMs not showing correctly in some Generation 3 games
(@remicalixte) Fixed shiny star not hiding after moving off a shiny Pokémon
Several bug fixes in PKSM-Core