Diablo-NX - A port of Devilution to the Nintendo Switch
How To Play:
Extract contents of diablo-nx.zip release into SDMC:\switch\diablo-nx
Copy DIABDAT.MPQ from original Diablo game disc or GOG version.
Launch diablo-nx.nro
Enjoy :)
Controls
Left Analog : Move Hero
B : Attack
Y : Open Chest/Talk/Pick Up
X : Inventory
R : Charactor
Right Analog : Simulate Mouse
ZR : Left Mouse Click
ZL : Drink Heal Potion
Minus : Escape to Menu
Notes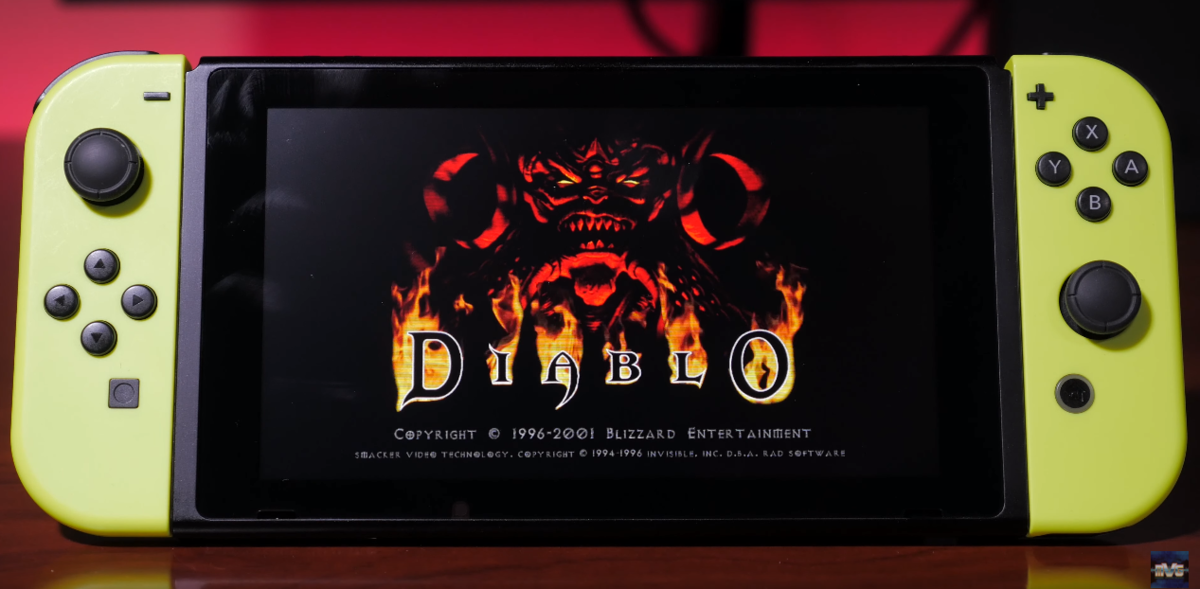 Credits
Reverse engineered by GalaXyHaXz in 2018
Switch Port by MVG in 2019
sanctuary - extensively documenting Diablo's game engine
BWAPI Team - providing library API to work with Storm
Ladislav Zezula - reversing PKWARE library, further documenting Storm
fearedbliss - being awe-inspiring
Climax Studios & Sony - secretly helping with their undercover QA :P
Blizzard North - wait, this was a typo!
Depression - reason to waste four months of my life doing this ;)
And a special thanks to all the support and people who work on Devilution to make it possible! <3
by MVG.
---
Que novedades incluye la versión
0.93 beta
Released
Fixed attack/pickup/open actions
Fixed left/right/up/down movements
Fixed inventory and hotspell snap grid
Fixed towner chat
Plus opens menu, Minus opens automap
Changed readme to show Windows and MacOS compilation instructions
D-pad emulates joystick
Automap moves with right joystick when open
Controller buttons now closely mimic PS1 controller setup (please don't let ppl change this again)
Added lots of SWITCH definitions to hopefully get it closer to merging with master code