Host your Switch media over LAN. (Only pictures supported, for now.)
What is this?
This is a simple python script that allows you to see your Switch screenshots directly from your smart device's browser! This allows for easier transfering, and has a simple design to it. What it does is make a local webserver and allows you to see all of your switches screenshots from the address given by your switch.
Download
This requires PyNX.
How to install
After you have installed PyNX, and downloaded the newest release of SMH, you'll need to extract the .zip file to the root of your SD Card.
That's it!
Usage
Once you have it installed, open PyNX from the hbmenu.
Press the '../' until you reach the root directory (The '../' will disappear)
Next, select the 'Switch Media Host.py' file and run.
It should show a blank screen for 5-10 seconds, shouldn't take long.
Your switch should show you an address, go to that address on any device on the same network.
Boom! You can see and download your screenshots easily
by ImmaSpoon.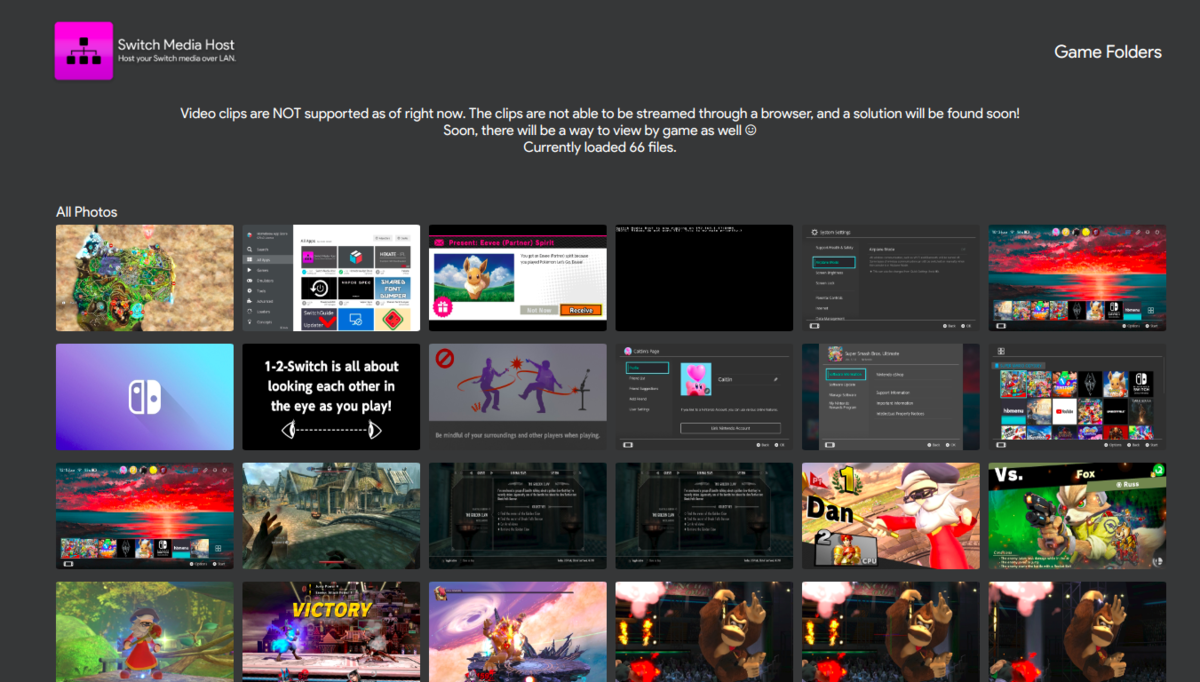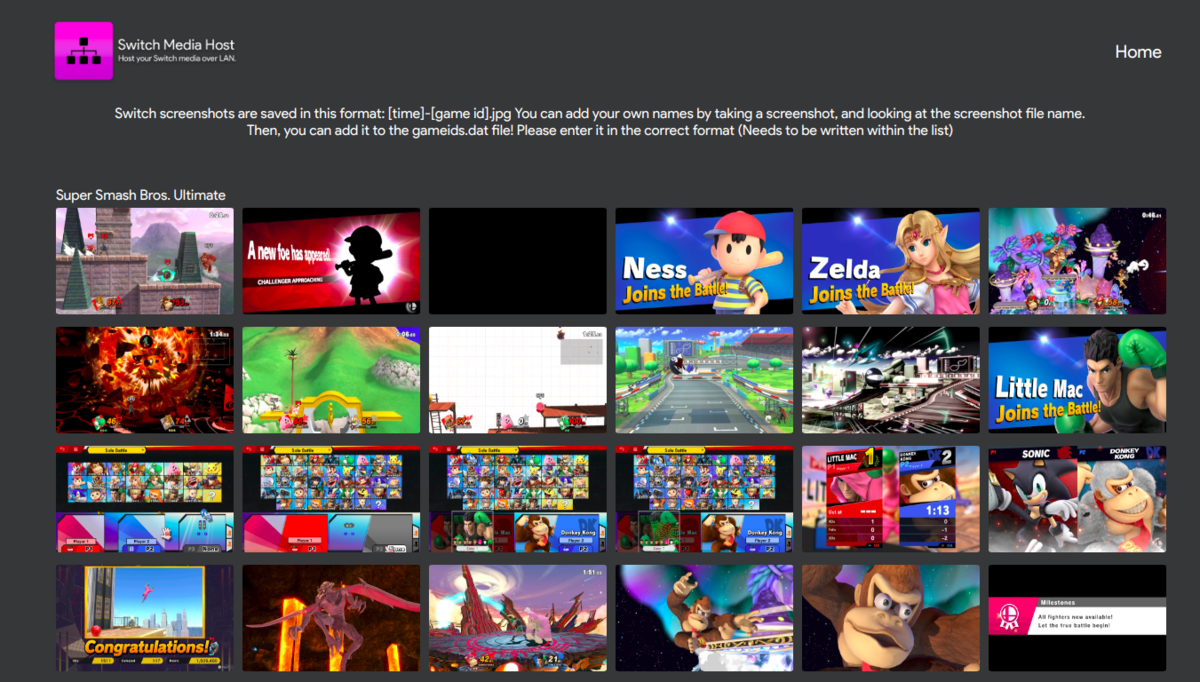 ---
Que novedades incluye la versión
2.0.0
Released
No longer using 'Nintendo' Folder
New folder on Root, 'SwitchMediaHost/'
Video Support
Brand new media grid, you can now resize and it won't break alignment
Sorts by Photo, Video, Game
Theme Support, making one is very easy
You can now view all of your SDCard contents
Main page now located at [ip-address]:5000/SwitchMediaHost/
New and improved logo
New 'Config.ini' file, new settings and themes in that file.
Other small improvements