dreamboxEDIT is a Windows channel list editor for all boxes based on Enigma (2). Due to the consequent further development by @dhwz, it is the best-known software for Windows, which has to be mentioned in connection with set-top boxes based on Linux.
From a pure user bouquet editor, a piece of software has meanwhile been created with which, among other things, it is possible to manage the picons (channel logos), stream a TV program to the PC and edit important files such as satellites.xml directly.
Furthermore, it is possible to use the youth protection function of Enigma2 in a few simple steps, or to add IPTV channels to your own user bouquets with ease.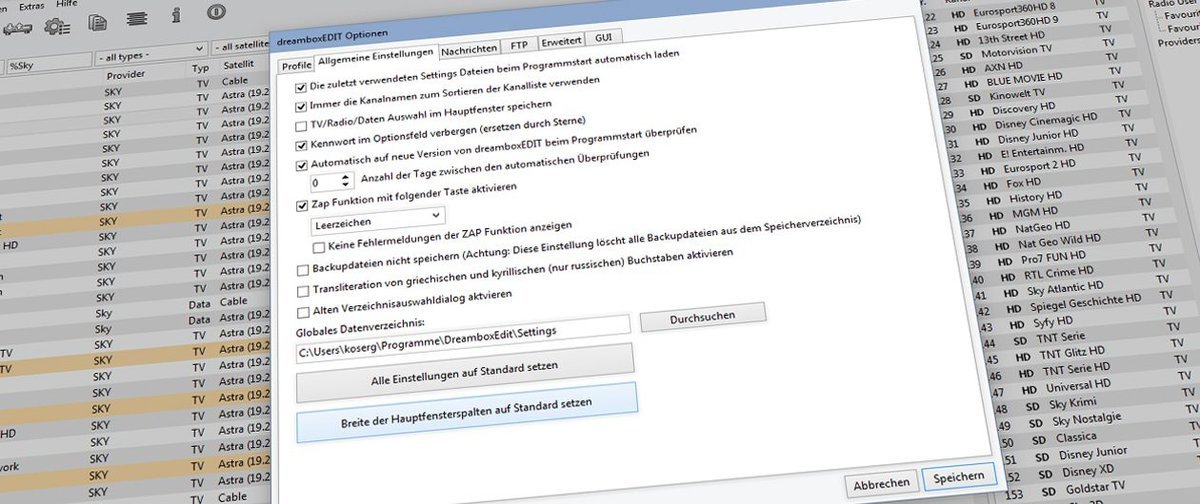 ---
Que novedades incluye la versión
7.2.1.0
See changelog
Released
No changelog available for this version.