Nintendo Switch homebrew title installer, for the single purpose of installing titles.
If you are looking for Goldleaf, this is Goldleaf's safer and way more extended evolution.
If you are a current Goldleaf user, you need Lithium!
Installation
Unzip files to your root SD card, then run lithium.nro through homebrew launcher.
Use
Just browse to y our NSP files, and click A on them to install.
If you get an error about signature verification, the file has been modified and could potentially be dangerous, so to protect your switch the installation has been blocked. If you wish to override this and install anyway, enable "install unsigned code" in the install options. The password is U U D D L R L R B A +.
Adding Network Locations
Go to the "File Browser", press X to create new, select "FTP", "HTTP", or "NUT" protocol, fill in the required information, then press X to save. Then you can browse to files and install from the network.
Other
This is a simple version of the more advanced Tinfoil. If you are an advanced user, you may enjoy Tinfoil's extra features more.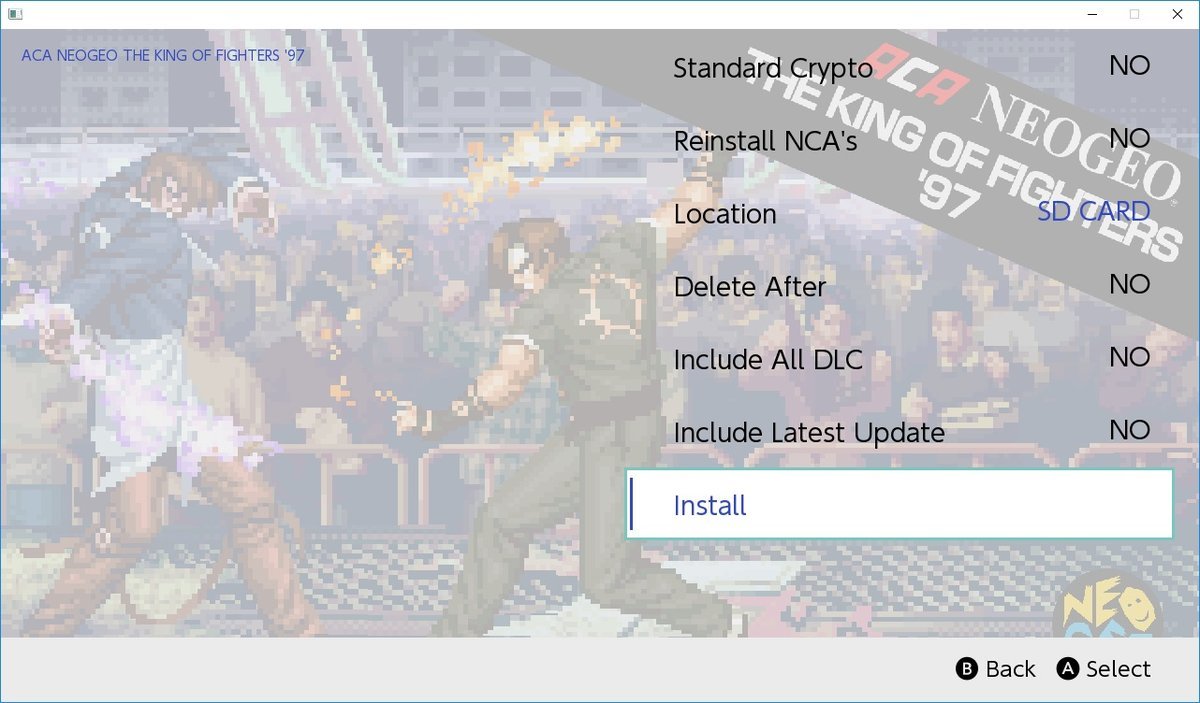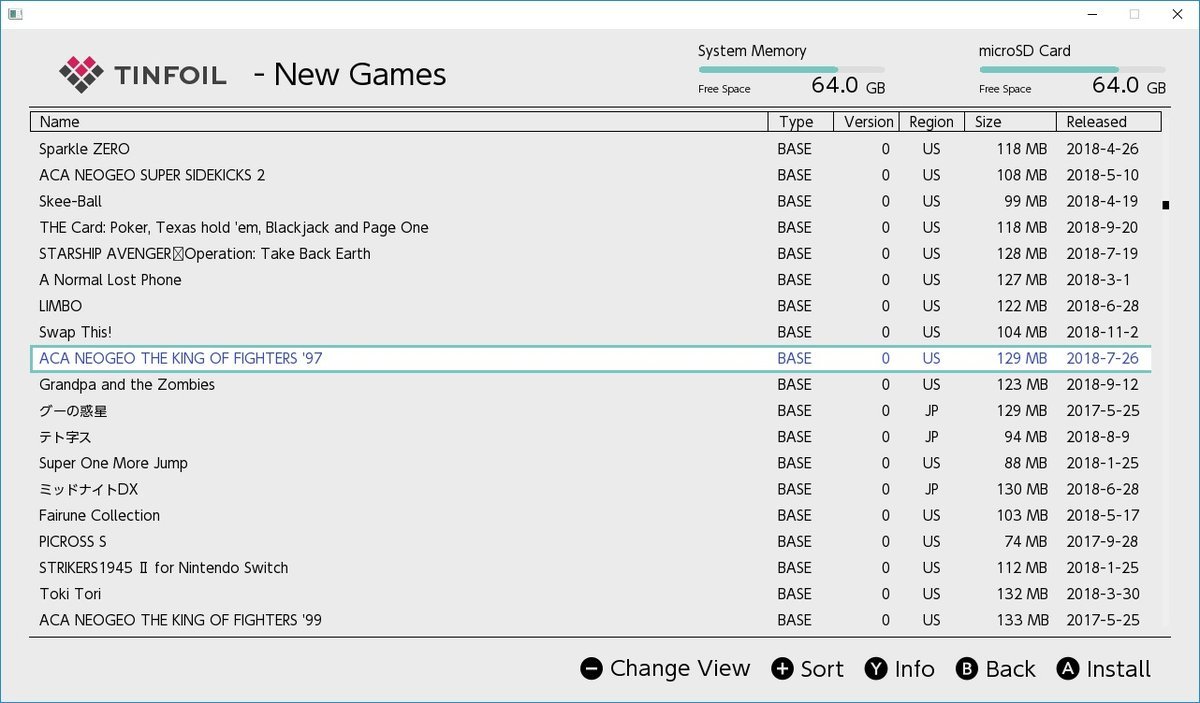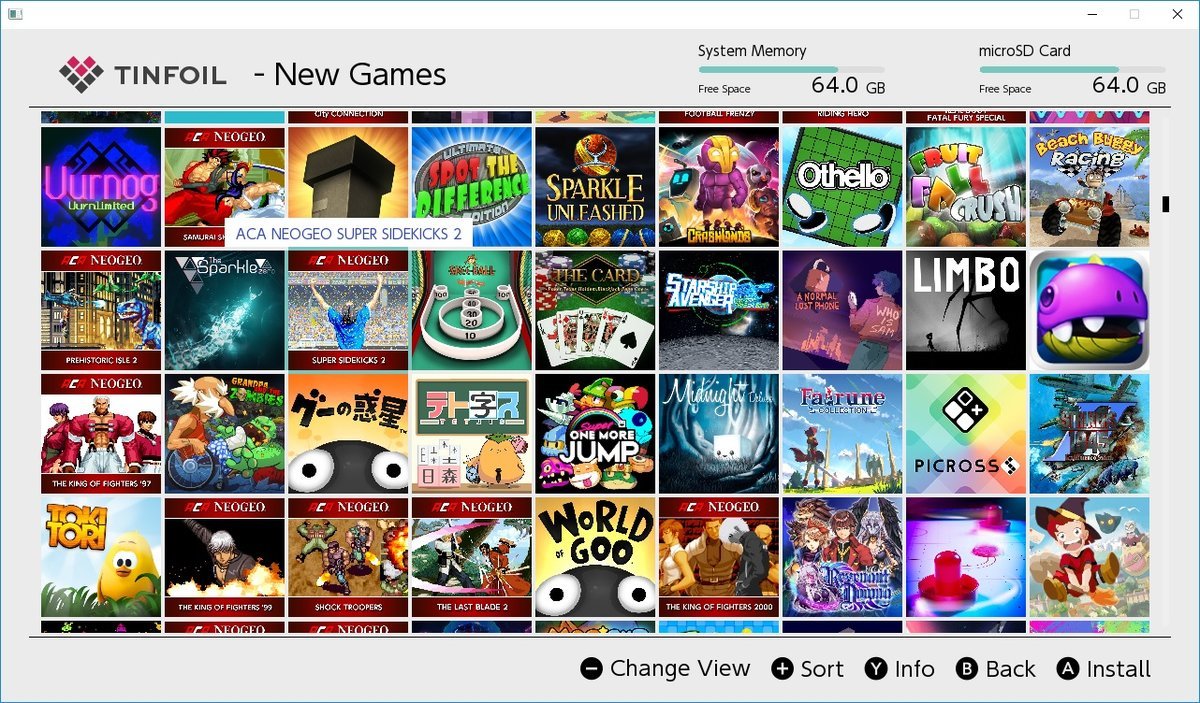 ---
Que novedades incluye la versión
7.01
Released
7.01
Misc fixes.
Added Retroarch ROM launching.
7.0
Improved gdrive support.
General font and translation improvements.
Added option to preload icons.
Added Help section.
Added "Recommended" section.
Added "Parental Mode" for filtering content and features for young children.
6.20
Fixed issue writing to gdrive (requires Nut server or SX Server update).
Fixed issue creating dropbox directories.
Fixed issue not being able to b-button-exit when using title override instead of forwarder.
Removed tickets window.
Fixed occasional crash when trying to install games that have corrupted metadata.
Fixed bug where update cache was never cleared. Manually delete sdmc:/switch/tinfoil/cache/ to upgrade using the built in installer (6.10 and earlier).
Added support for 9.1.0.
6.10
6.00
Added ability to re-arrange locations.
Added support for "blocked" NSZ installation.
Fixed USBHDD.
Included auto-install-forwarder and blocked applet mode due to memory constraints.
Added shutdown screen so you can safely exit the application from title mode.
Automatically resets required version upon install.
Blocked the installation of all modified DLC and Updates with no way to bypass.
Improved rendering performance.
Fixed bug that allowed users to install 9.0 encrypted titles on lower firmwares.
Disabled remembering "standard crypto" option to prevent users from leaving that enabled.
Input is now accepted from all controllers, not just player one.