Download any file directly inside sdmc:/ on your Nintendo Switch First impact.
This homebrew was intended to download specially NSPs & XCI without problems. But it can download any file (really)! sort of tool downloader.
This tool is pretty basic:
Create a file .txt (from any device)
Add few lines with links with formatted arguments

i.e.<title-of-game/desciption> = <download/link/url_without_HTTPS>
Files are downloaded by default to sdmc:/switch/nXDownload/
Remember that this tool requires Direct Download Links till i find someway to parse the download link from the webpage!
File-sharing websites compatible with my tool are Mediafire, Uptobox, 1fichier, and any website that uses HTTP protocol!

Power on your Switch, and select what file to download!
Notes
When dowloading BIG files, is better to put your Switch in Dock mode so you will not risk to:

Burn your pixels!
No need to be afraid if the battery is low.

This project is based on libcurl.
This project changes the heap size, to get the software Keyboard feature (can have memory issues). In future, this could change.
It doesn't support HTTPS protocol (meaning that once mbedtls library is officially ported to libnx we then can use SSL encyption)
This project is under GPL-3 License.
use command line pacman -S switch-curl inside Msys2 to be able to compile this homebrew.
I do not take any responsibility if it is used inappropriately or is damaging your console.
by Dontwait00.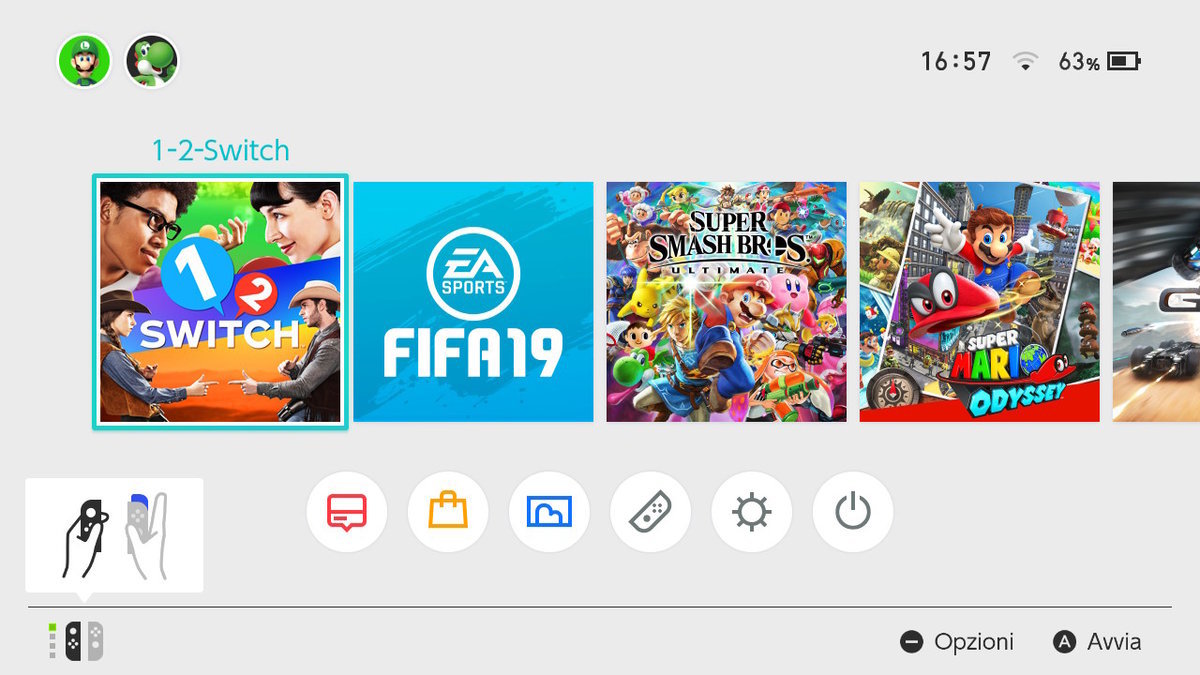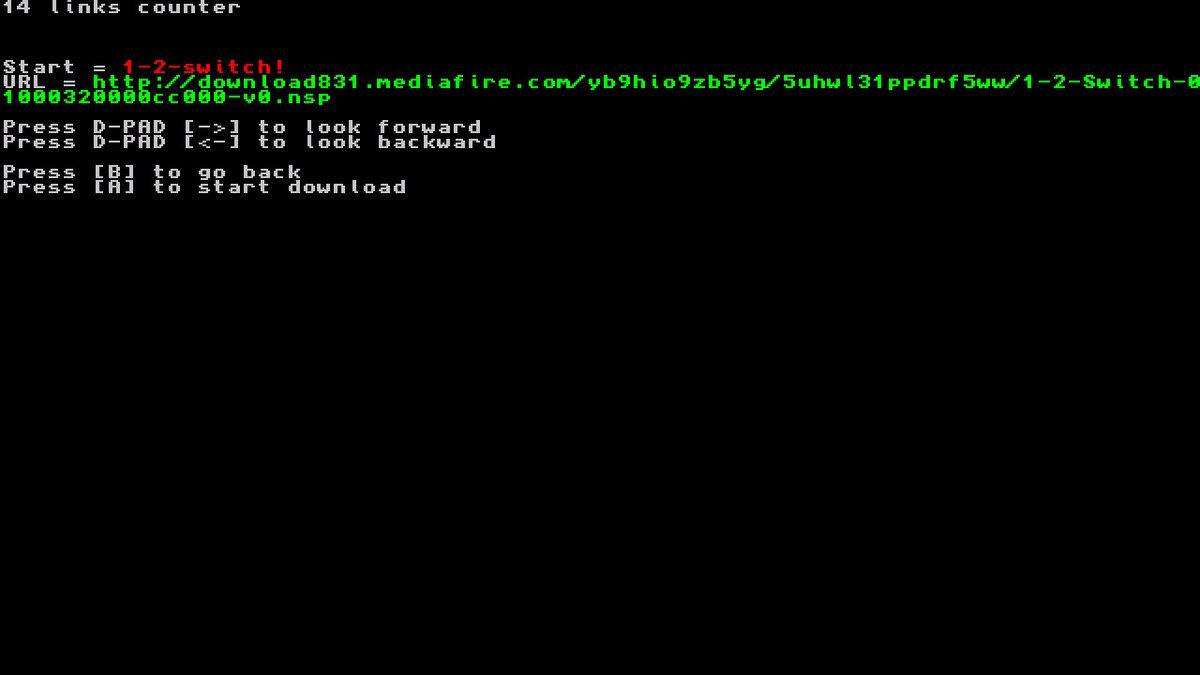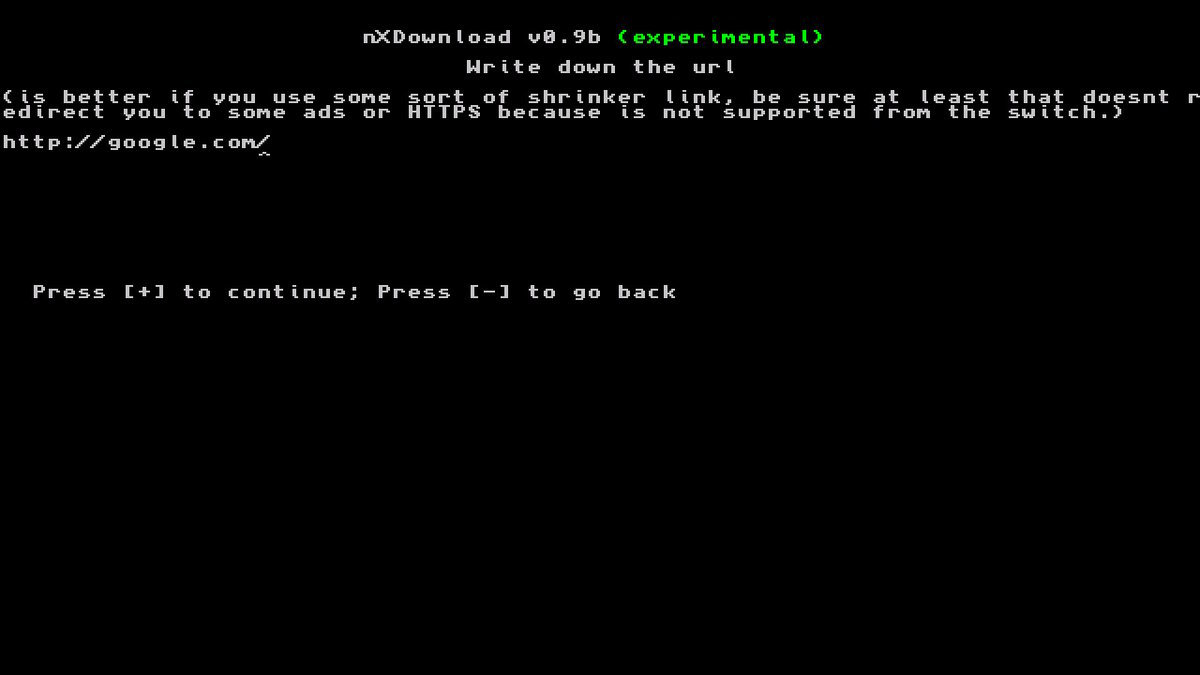 ---
Que novedades incluye la versión
1.1b
Released
[ADDED] https support
[FIX] lots of general system stability improvements to enhance the user's experience.