OneMenu for PSVita is a simple to use UI which separates the installed games and apps into categories.
Onemenu comes with a built in File Explorer.
Installing/uninstalling apps/games, vpks (Including Nonpdrm content, you have to install the plugin Nonpdrm).
Move the selected homebrew to diferent partition (ux0-ur0-uma0).
Connect via ftp or usb to the pc (Memory Card, SD2Vita or GameCard).
Extract zip/rar files.
Edit the title show in the Bubbles in the LiveArea.
Update the database without lose the IconLayout, very usefull to install PSM games (You have to install the plugins nopsdrm and nonpdrm).
Shrink Game: Allows to free up some space by eliminating some game folders/files such as: Game Manual, and some folders/files from ux0:app/(GAMEID) since those folders/files are also at ux0:patch/(GAMEID) (ux0:Repatch/(GAMEID)).
Install CustomThemes in ux0, ur0 and uma0.
Delete game content doesn't installed in the PS Vita from the directorioes Readdcont and Repatch (ux0,uma0,imc0,xmc0)
Functions to export Multimedia files (images jpg,png, music mp3, videos mp4).
restart, shutdown, rebuild db.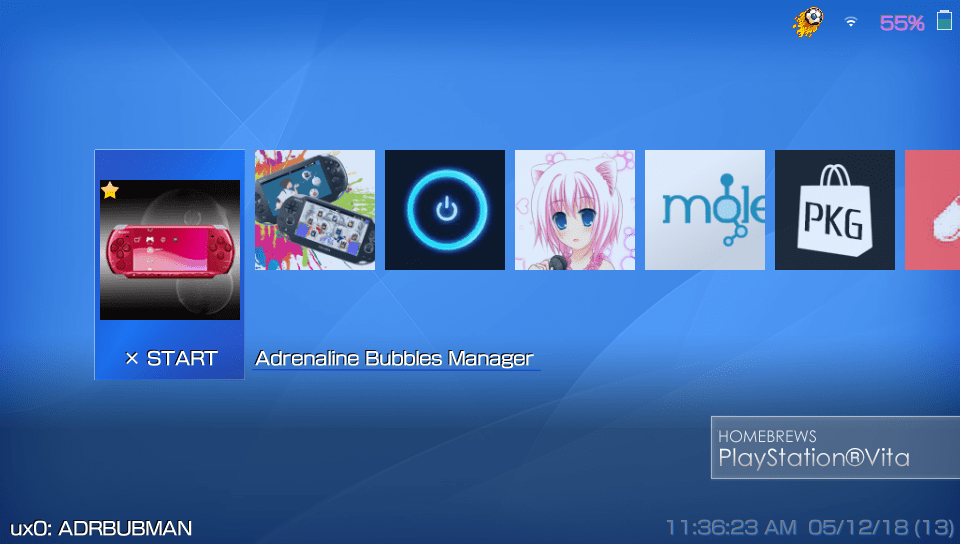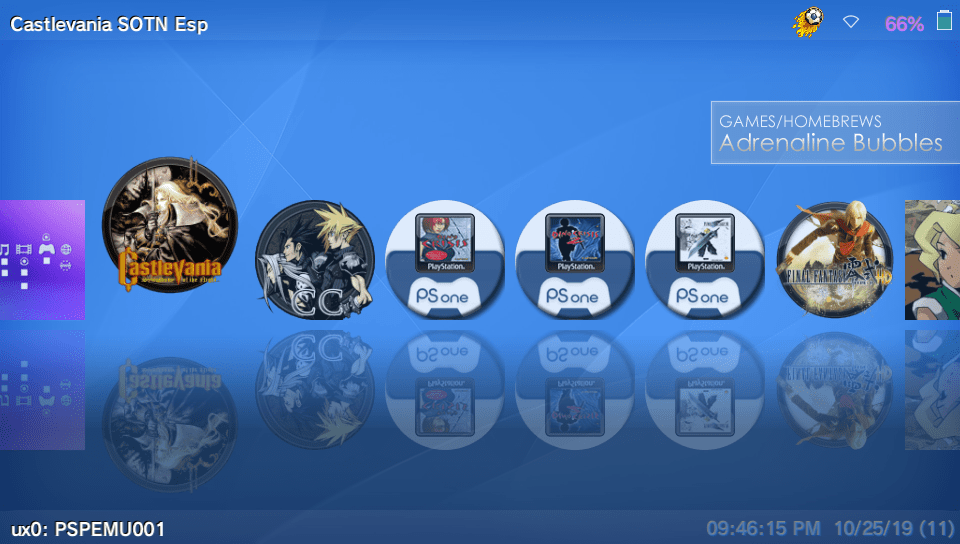 ---
Que novedades incluye la versión
3.16
Released
3.16
Fixed bug to Refresh Content for several PSM games. Thanks to KuromeSan
Add Un pack Resources from EBOOT. PBP/Iso (icon0.png, pic1.png, pic0.png, param.sfo)
3.15
Added support for firmware 3.73.
Added Refresh Content for PSM games. Thanks to Kuromesan
New option to create .zip.
3.14
Added support for firmware 3.71/3.72.
Added a simple video player (Only plays compatible videos with the PSVita).
In the game screen (Bubbles) you have to press the square button to access to system aplications.
Now, to access to the system options of ONEMenu you have to press the start buttom.
New option "Delete empty directories on multimedia directories" in the system options of ONEMenu.
Bug fixes and improvements in the code.