View contents of XCI files and more!
Features
View metadata
Explore partitions
Check NCA hashes
Extract NCA
Modify cert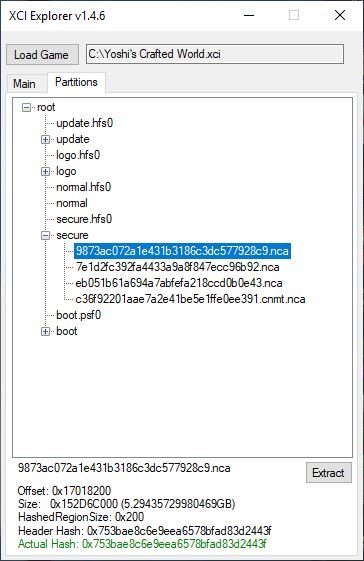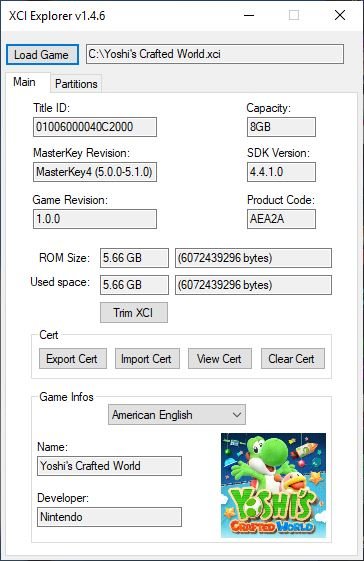 Requirements
Visual Studio 2017
Dumped keys
Special Thanks
klks - CARD2, hash validation and bug fixes
garoxas - Game revision, QoL changes and bug fixes
Disclaimer
This is not my original work. I just made minor changes with the help of others.
---
Que novedades incluye la versión
1.4.9
Released
1.4.9
Corrected MasterKey text
Added ability to select NSZ files
Reworked file checking to be more correct
Changed to use platform independent directory separators - CodingKoopa
Reverted Game Revision display order for NSP files
Minor key update (please delete keys.txt before running program)
1.4.8
Updated to handle NSPs without .cnmt.xml (thanks to garoxas)
Hotfix: Corrected displayed MasterKey text