Universal Media Server is a media server capable of serving videos, audio and images to any DLNA-capable device.
It is free, regularly updated and has more features than any other media server, including paid media servers.
It streams to many devices including Sony PlayStation 3 (PS3) and PlayStation 4 (PS4), Microsoft Xbox One and 360, many TVs (Samsung, Panasonic, Sony, Vizio, LG, Philips, Sharp), smart phones (iPhone, Android, etc.), Blu-ray players, and more.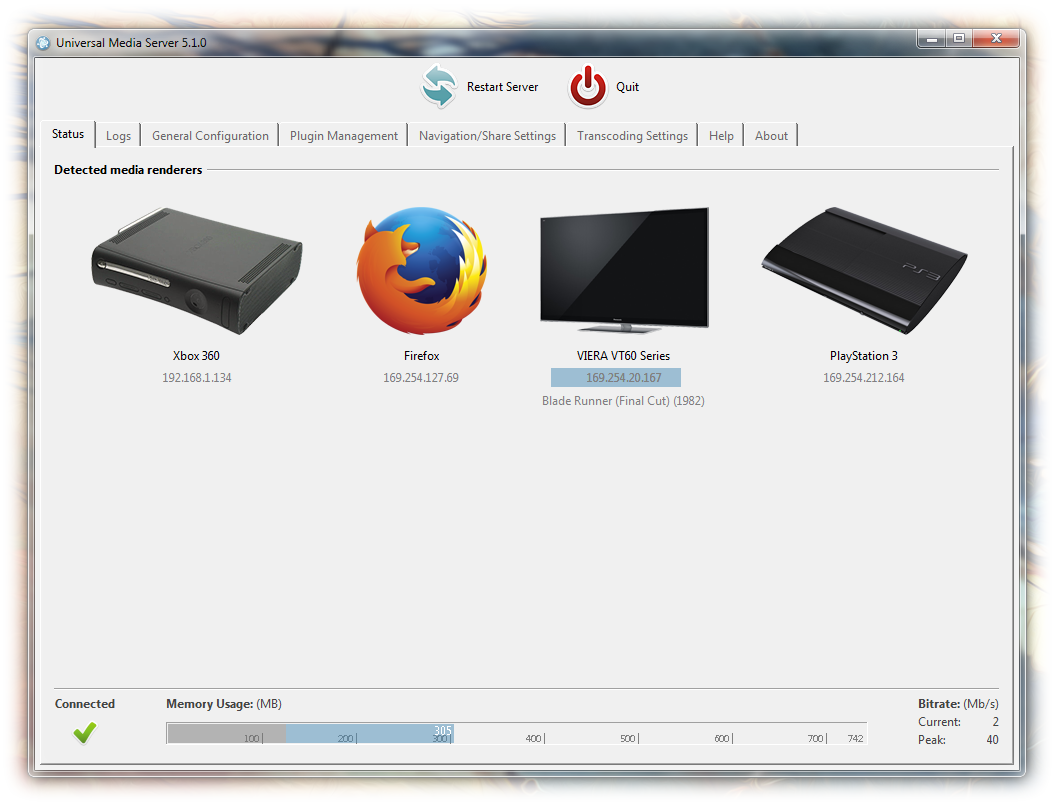 ---
Que novedades incluye la versión
8.1
See changelog
Released
General:

Performance improvements
Fixed conversion of 3D subtitles
Fixed bug with the computer sleep management feature (thanks, scriptorron and Nadahar!)
Fixed bugs with Virtual Folders
Fixed error when browsing web folders
Updated build and install documentation (thanks, Ruben Barkow!)
Renderers:
Improved support for 4k and h265 videos on LG webOS TVs
Improved support for Samsung MS750 soundbars

Languages:

Updated translations via Crowdin:
Danish translation updated
Dutch translation updated
French translation updated
Japanese translation validated
Portuguese (Brazilian) translation updated
Russian translation updated
Turkish translation updated

Dependencies:

Updated h2database to 1.4.199, which improves speed and memory use

Notes:

These releases work on all versions of Java 7 onwards, but Java 8 is strongly recommended. Use a standalone version if you do not want to have Java installed.
The Windows releases work on Windows Vista onwards.