PNACH Converter converts PNACH files into the following formats:
RAW PS2 cheat codes
Unique HEX search/replace strings
Modified ELFs
In order to convert a PNACH file to a set of HEX search/replace strings or to modify the original ELF the following are required:
The game's ELF file (ELF files can be extracted using Elf Extractor.
PNACH type must be byte, short, word, or extended with the first digit of the address as '0', '1' or '2'.
Note: that not all PNACH files can be converted into ELF patches - the address modified by the PNACH must exist within an ELF segment in order for this to be possible, if you receive the error "Address XXXXXXXX does not exist in ELF" then the PNACH line which specifies that address cannot be converted.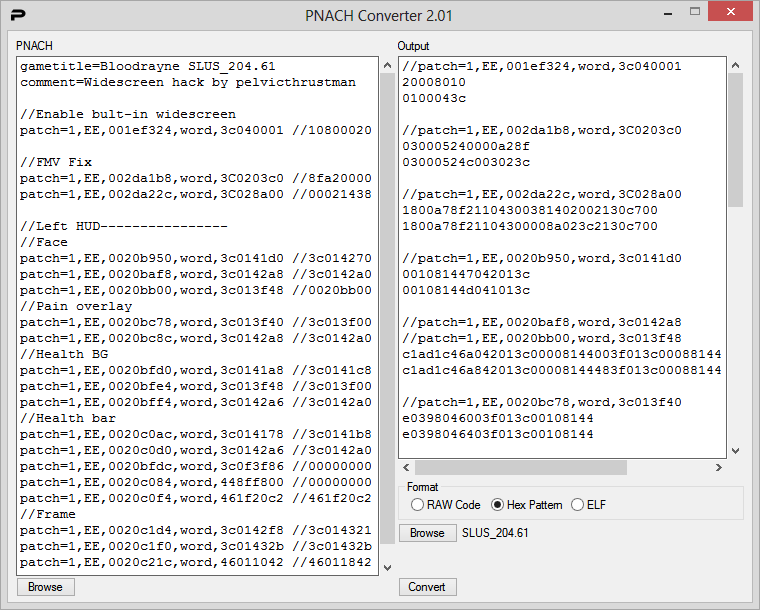 by pelvicthrustman.